How to Easily Boot into BIOS from Windows
Introduction:
The BIOS (Basic Input/Output System) serves as a crucial component that enables communication between your computer's hardware and operating system. While traditionally, accessing the BIOS required restarting the PC and pressing a specific key, there's a convenient method to directly boot into the BIOS from within Windows.
Creating a Shortcut to Boot into BIOS
Creating a Shortcut To streamline the process of accessing the BIOS, you can create a shortcut on your desktop. Follow these steps:
Right-click on an empty area of your desktop and select "New" > "Shortcut."
In the location field of the shortcut wizard, enter the following command: Shutdown /r /fw /t 1

Note: The command "/r" signifies a restart, "/fw" indicates booting into firmware (BIOS), and "/t 1" introduces a 1-second delay before the restart.

Name the shortcut as "Restart to BIOS."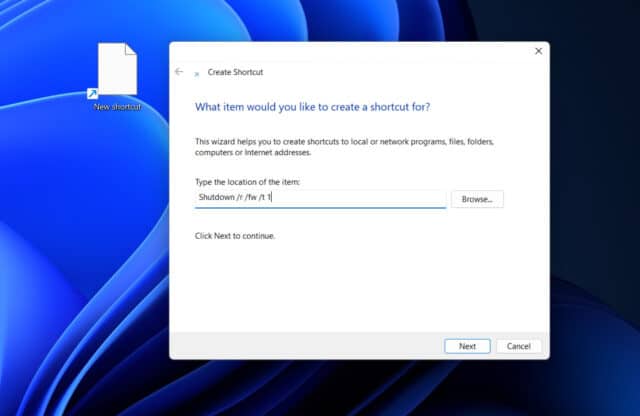 Configuring the Shortcut for BIOS Access
Configuring the Shortcut To ensure smooth execution of the shortcut, make the following configurations:
Right-click the newly created shortcut and choose "Properties."
In the Properties window, check the "Run as administrator" box and click "OK."
Accessing the BIOS from Windows
Accessing the BIOS To boot directly into the BIOS from Windows, follow these steps:
Double-click the "Restart to BIOS" shortcut on your desktop.

Note: Remember to save and close all open files and applications before proceeding to prevent potential data loss or corruption.
Conclusion:
By following these straightforward steps, you can easily boot into the BIOS directly from Windows. This method eliminates the need to restart your computer and provides quick access to the BIOS settings. You can conveniently configure and customize your computer's hardware without interrupting your workflow.